Already a member? Log In
Or, skip to Registration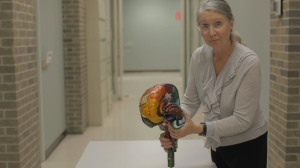 Sign up for a guided tour through the human brain in love, led by the world's foremost experts.
Without Signing Up You will be able to:
Learn the surprising results of our brain mapping studies on romantic love.
Watch video presentations by Drs. Brown and Fisher explaining the story the brain tells us.
Enjoy easy-to-grasp animations that illustrate the effects of romantic love on the human system.
Take the Passionate Love Scale
If you sign up you will get these exciting features in coming months:
A newsletter to find out what we're doing, planning, thinking about
Premium content:
      Expert commentary on the latest science about love and relationships.
      Misconceptions about love and dating.
      More questionnaires to learn about yourself
We are still building the website, but there is plenty here for you to see and learn about.
This is a learning site.  It's an educational website.  We see this website as an ongoing course.  Eric Kandel recently wrote in the New York Times, "In years to come, this increased understanding of the physical workings of our brain will provide us with important insight into brain disorders, whether psychiatric or neurological. But if we persevere, it will do even more: it will give us new insights into who we are as human beings."