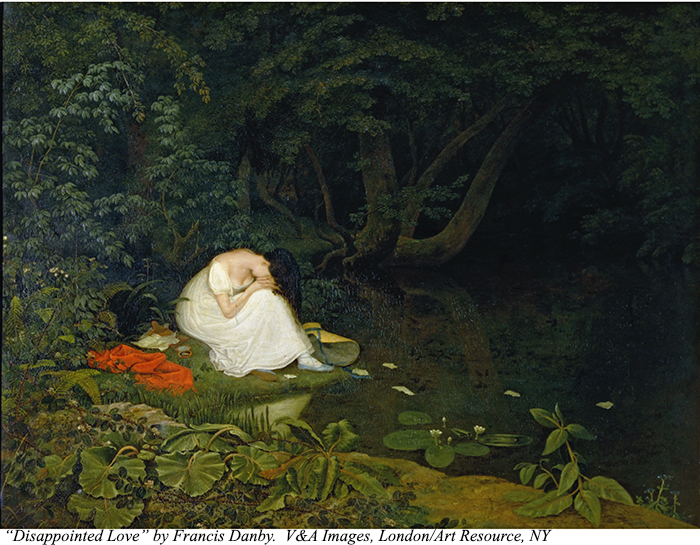 "Parting is all we need to know of hell." Emily Dickinson got it right. Almost no one in the world escapes the feelings of emptiness, hopelessness, fear and fury that rejection can create. Among college students at Case Western Reserve, 93% of both men and women reported that they had been dumped by someone they passionately loved; 93% also said they had rejected someone who was deeply in love them. And these men and women were still young—with decades of love, and possible disasters, ahead of them. Ain't love grand? You bet…when your passion is returned and things are going well. But when love is unrequited, it's a whole other story.
To understand what is going on in the brain when you have been rejected in love, Lucy, Helen and others put 15 men and women who had just been rejected into the brain scanner. Their average age was twenty; they had been passionately in love a mean of 21 months, and they had been rejected an average of 63 days prior to their scanning date. And as Helen established in her interview with each participant before the experiment, none were entirely in control of their emotions or actions. Most were still calling their rejecter in the middle of the night, showing up unexpectedly to seduce or plead, or frantically sending emails--all in hopes of renewing the relationship. A few, on the other hand, had entirely given up--and slipped into profound despair.
The main results of our study showed that romantic rejection is like withdrawing from cocaine!  It also is like being in great physical pain.  Importantly, unconscious brain systems are working at evaluating the situation and starting to build a "new you."
Click here to read more about the results of the study.
Click here to find out more about love, rejection and how they are like addictions to substances like nicotine and addiction.
Click here to find out our suggestions for getting over heartbreak.
Loading the video player ...
NEXT